The Bates family can be traced back to George Bates, who was my great x3 grandfather. His son was John Bates, born in 1865. He married Mary Jane Best on 13th March 1884, when they were both 18. John and Mary Jane had about 18 children, including an 'adopted' daughter, Edna.
John and Mary Jane went to life with their daughter in Liverpool during their later years. Mary Jane died on 1st March 1925, and John died in 1944.
ALBERT AND THE SOMME
John and Mary Jane's son (my great grandfather) was John Albert Bates, born on 24th August 1894. He was known as Albert throughout his life. He entered the Irish guards and was present at the Battle of the Somme (1916). On the first day of the battle, Albert was shot in the knee, which effectivly saved his life, as he was placed in a PoW camp until the end of the war 2 years later. The bullet was never removed from his knee.
Albert married Annie Baker on 17th March 1928 and had 5 children :
1. Kitty (b. 1928)
2. Jack (b. 1929)
3. James Frederick (1931-1974), aged 42.
4. Margaret (b. 1933)
5. Patrick (b. 1938)
Albert died on 17th September 1970. Just four months later, Annie also died, the day before her birthday on 15th January 1971.
James Frederick Bates was my grandfather.
THE BAKER FAMILY
1. James Baker was my great great great grandfather.

He was born during 1836, in Lambeth, London. He went over to Kildare, Ireland, with the British Army in around 1864, where he met and married my great great great grandmother Anne McCabe on 25th November 1864, in the parish of Drumlane, Belturbet.

James and Anne had the following children :

James (b. 1869)

Thomas Henry (1870-1954), aged 84.

John (b. 1875)

In the 1881 Directory of Belturbet, James was listed as a spirit dealer. In the same year, his wife Anne, passed away from epilepsy, on 15th February 1881, aged just 35. On her death certificate it states James as a spirit merchant. Her cause of death is given as "epilepsy - exhaustion 3 days".

James had died by 1898, as on his sons marriage certificate, it stated James as desceased.

2. Thomas Henry Baker was born in 1870, in Heston, London. Both his brothers, however, were born in Ireland, James being born in Cavan and John in Kildare. Thomas married Mary Hilly, the 3rd of 10 children to Patrick Hilly and Mary Keaty. They married on 22nd January 1898 and had the following children :

Mary (Minnie) Catherine (1898-1963), aged 65.

Annie (1900-1971), aged 70.

John (1902-1984), aged 82.

Thomas (b. 1904)

Jim (1905-1964), aged 59.

Maggie (b. 1910)

Agnes (1912-1968), aged 56.

Joe (1914-1991), aged 77.

Cecelia (1916-1990), aged 74.

Thomas and Mary had their first two daughters in Cavan, but they were living in Co. Monaghan by the time their son Jim was born in 1905. Both Thomas and Mary are buried there, Mary in 1938 (aged 64) and Thomas in 1954 (aged 84).

3. Annie Baker was born on 16th January 1900, in Co. Cavan. She married John Albert Bates on 17th March 1928 on Palace Street, London. Her occupation at marriage was given as 'mental nurse'. They had the following children :

Kitty (b. 1928)

Jack (b. 1929)

James Frederick (Jim) (1931-1974), aged 42.

Margaret (b. 1933)

Patrick (b. 1938)

Annie's husband passed away on 17th September 1970, when he was 76. Unable to live without him, she didn't outlive him for long. She passed away on 15th January 1971, the day before her 71st birthday.

4. James Frederick Bates was born on 14th March 1931, in Windsor. He married Anne Nevin on 23rd July 1960 and had the following children :

Angela Mary (b. 1961)

Anthony James (b. 1963)

Carol Anne (b. 1964)

Moira Jane (b. 1969)

James passed away on 16th February 1974, aged just 42 after suffering a brain haemorrhage. Anne was left a widow at the age of 37 with four children, then aged 12, 10, 9 and 4. Anne currently lives in Harrow.

5. Angela Mary Bates was born on 2nd September 1961. She married Tim Cory on 26th October 1985 and had the following children :

Thomas James (b. 1988)

Anna Florence (b. 1990)

Helena Ruth (b. 1993)
6. Thomas James Cory was born on 15th March 1988.
PHOTOS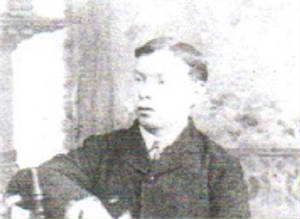 John Baker (b. 1875), the youngest of James and Anne's sons. He apparently went to live in America. He was a brother of my great great grandfather Thomas Henry Baker.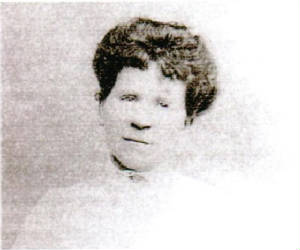 My great great grandmother Mary Hilly, taken sometime before her marriage (1890s).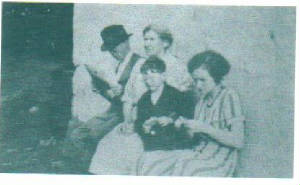 Thomas & Mary Baker, and Mary Egan (wife of their son Tom)
My great grandfather Albert Bates during his time in the army.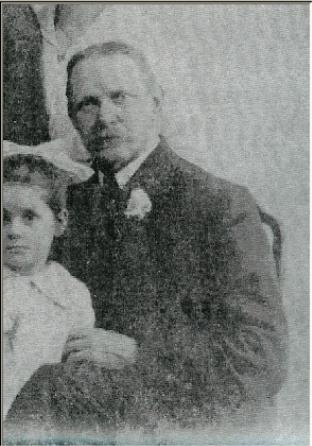 My great great grandfather John Bates (1865-1944), part of the Bates family photo, taken in about 1914. His wife Mary-Jane and son Albert are also in the picture.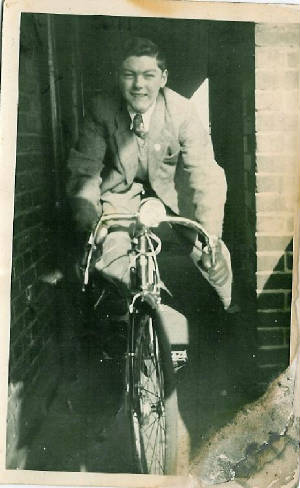 My grandfather Jim Bates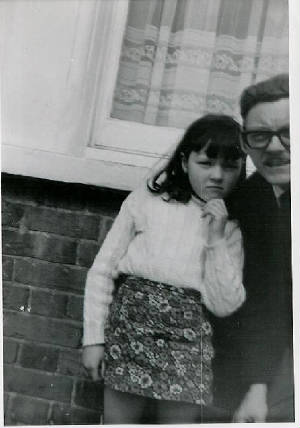 Grandad with my mum, outside their house on Pinner Road. late 1960s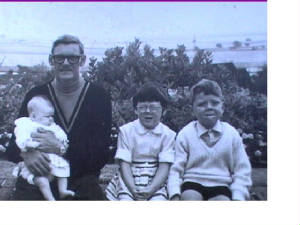 Grandad with Anthony, Carol and baby Moira. 1970
Anthony, Carol, baby Moira and Angela 1969/70